A line of tasty and versatile sauces and pates. Made with raw materials from organic farming and GMO-free, they add an original, natural and genuine taste to your dishes!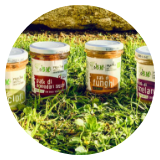 GMO-Free
Made from raw materials from organic farming and without the use of GMOs!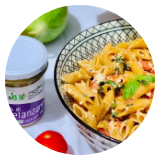 Tasty
Original, versatile and delicious, ideal for making healthy, natural food even tastier.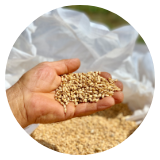 Healthy
Made according to traditional recipes, from 100% Made in Italy, 100% genuine ingredients!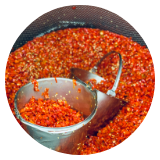 Preservative-Free
Products without added preservatives, chemical additives and sugar, low in sodium, to enjoy all the best that nature offers.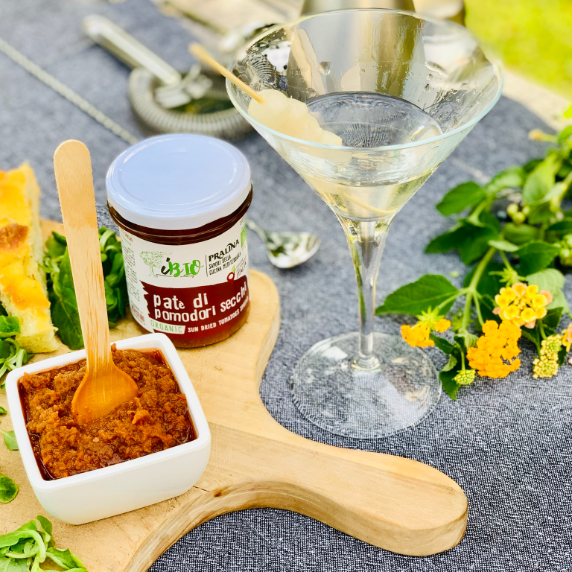 Your ace up your sleeve in the kitchen? Four tasty recipes based on fresh, natural vegetables, ideal for adding flavour to tasty slices of grilled bread or enriching meat or fish dishes. And turn your dishes into delicious surprises… with an irresistible taste!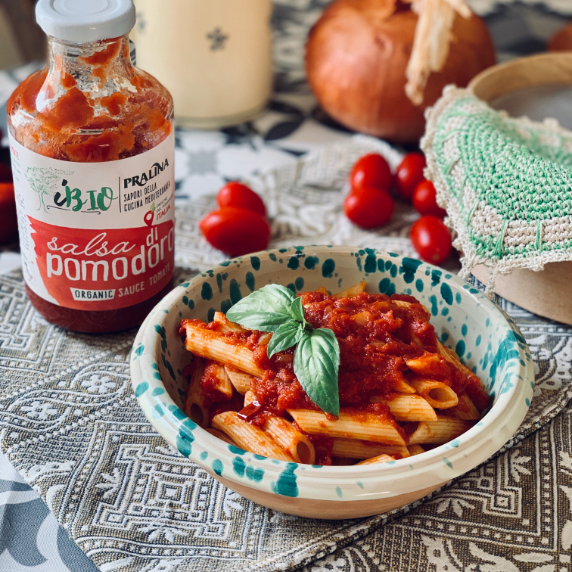 iBIO Pralina Sauces and Tomato Sauce are made from carefully selected organic tomatoes grown without pesticides or chemical fertilisers.
The genuineness of our sauces is the result of the quality of the ingredients used: only organic tomatoes and vegetables mixed to make delicious, all-natural sauces. Use them to season your dishes: you will rediscover the most authentic taste of Italian cuisine!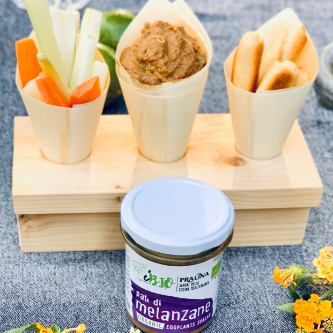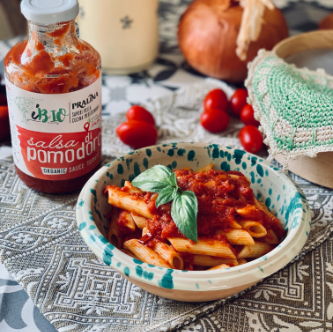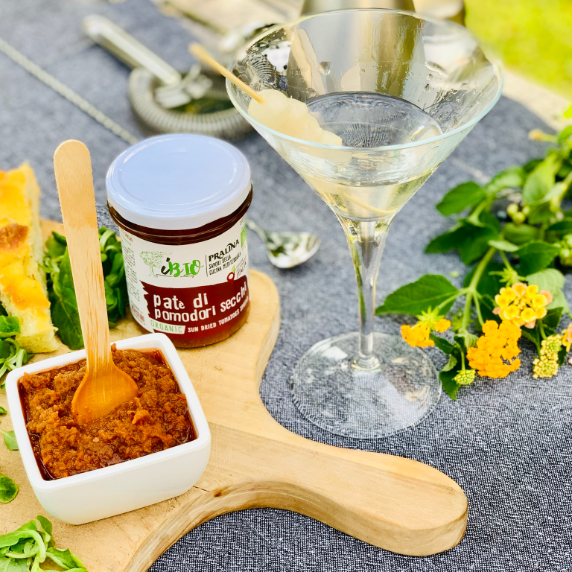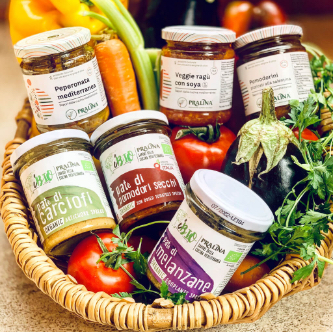 Become a Pralina retailer!
Pralina has already captured the hearts of millions of consumers. Discover our B2B offer and become an ambassador of Salento flavours in the world!