Ottavio d'Alba Agriculture Company
Discover the stories of those who have chosen to return to the earth as a paradigm of a new model of healthy and participatory development, to restore value to some varieties of legumes and ancient cereals typical of Apulia.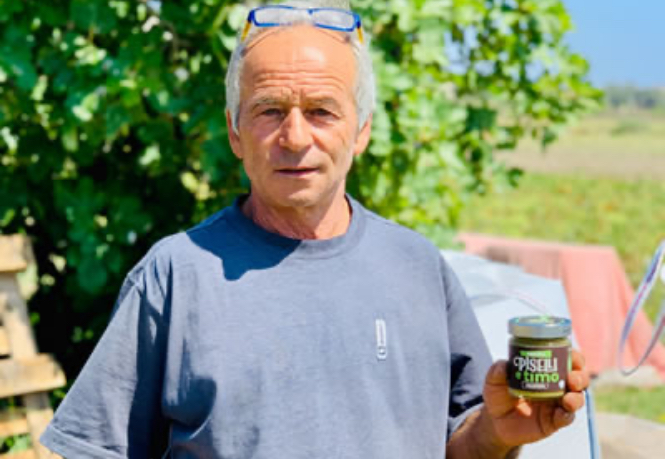 Agriculture Company
Their agricultural lands are located in the most fertile and uncontaminated area of Salento, along the coastal strip that runs from Otranto to Porto Badisco, precisely in the "Palascìa" area, from the name of the lighthouse, now in disuse, that marks the easternmost point of Italy.
The company mainly cultivates legumes (green and dry peas, chickpeas, beans) of local varieties, as well as potatoes, wheat and barley. Among private lands and uncultivated fields sold on free loan, nearly 6 hectares are cultivated organically and sustainably, following the good practice of self-reproduction of seeds, authentic seeds that carry within themselves the DNA of their own territory of belonging, and the "peasant nature" of their family.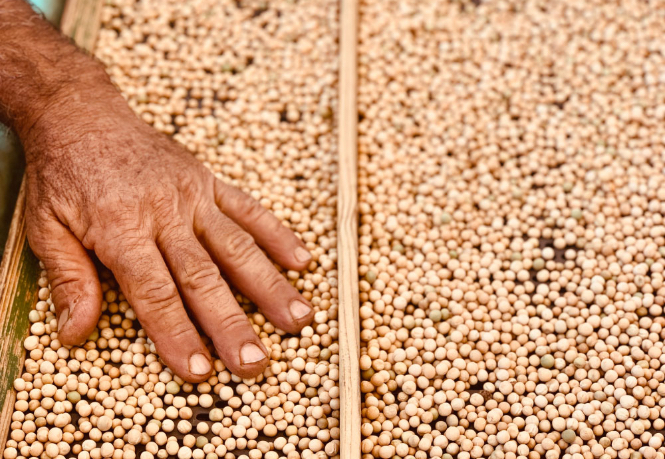 Indigenous Peas
In Salento the "Dwarf Pea of Zollino" and the "Dry Pea of Vitigliano" are the two local varieties whose seed and the relative cultivation techniques are handed down by generations of farmers – seed savers. Rich in phosphorus and low in calories, they contain less starch than other legumes, making them more digestible.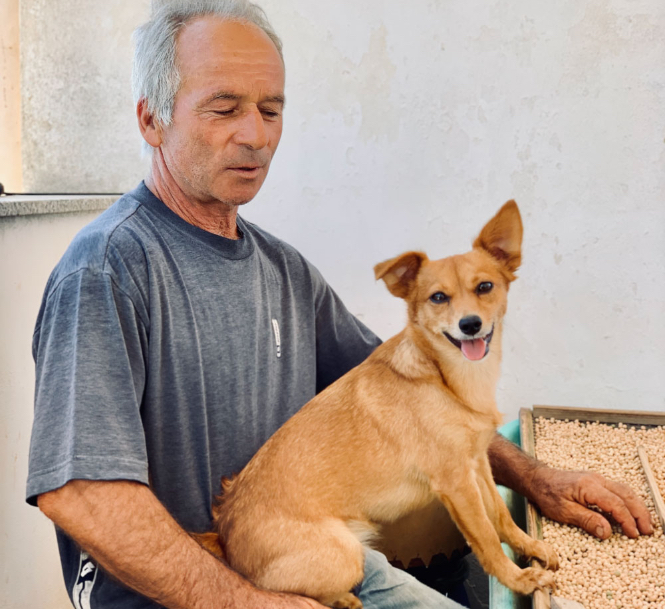 About Ottavio
The class of '59, born and raised on those lands you can see in the photos, in one of the most suggestive places in Salento: near the Palascia lighthouse. Ottavio has made a commitment to provide us with autochthonous peas that he personally cleans every day through the sieve, an instrument that eliminates waste from the harvest. In local dialect it is called "fornaru" and Ottavio has made it with his own hands. In the evenings, along with his dog, a lamp and the sound of the sea he spends hours selecting the peas that will make the soups and purees of Pralina really special.