Even the little ones have their nutritional needs! Our experience has resulted in an innovative range of 100% organic fruit purees and vegetable and legume creams, ideal for weaning and growing little gourmets from 12 months of age!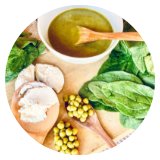 100% bio
Fruit purees and creams made with 100% organic and "Made in Italy" pulses and vegetables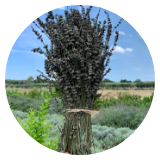 Tasty
Enriched with Mediterranean herbs that give a pleasant and balanced taste.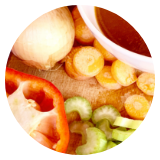 Well-balanced
Designed to meet the nutritional needs of children.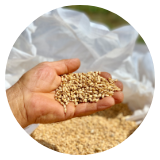 Genuine
Made without GMOs, preservatives, additives, colourings, sugars or salt.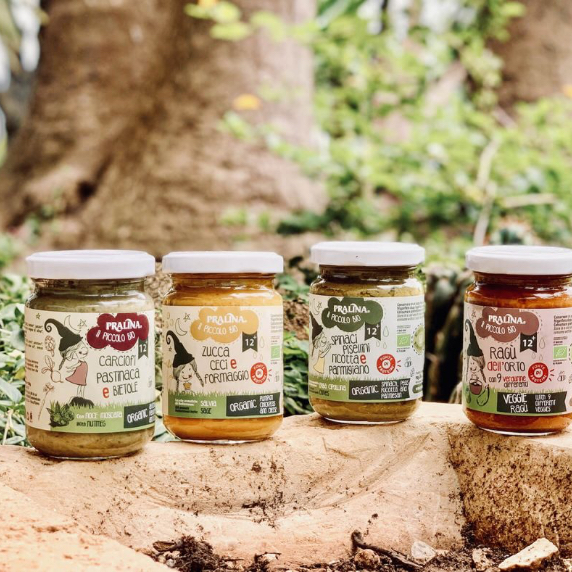 An exciting discovery for small, young gourmets: the fruit purees and vegetable creams of The Small BIO Pralina Line are made exclusively with 100% organic raw materials. Each recipe is designed to meet the nutritional needs of children, allowing them to discover new and lively flavours thanks to the aromatic Mediterranean herbs, which mitigate the flavour of the pulses. That's why they are so delicious… with anything else!
In addition, they are also appreciated by adults!
AS A GIFT: THE CHILDREN'S COLOURING BOOK
The stories of The Small BIO
Pralina is a fairy who lives in the Salento countryside. She is friendly, cheerful, very curious and loves to spend her days searching for new herbs, vegetables and pulses. She uses them to prepare and season her tasty potions, which she shares with her animal friends. Every evening, after enjoying the delicious mixtures, her friends ask her to tell them a bedtime story. Each time, Pralina replies: "Come, listen, stand here. This is how today's story begins."
Join the world of "The Small BIO" and discover all the treasures of Nature with our colouring books!
Paper, colours and imagination are the fundamental elements for trying to imagine a different, fairer and more sustainable world, in which everyone can play a leading role. Since childhood, everyone can choose the colours and shades of their own story.
Enjoy your journey into the world of "The Small Bio", with Pralina!
Become a Pralina retailer!
Pralina has already captured the hearts of millions of consumers. Discover our B2B offer and become an ambassador of Salento flavours in the world!