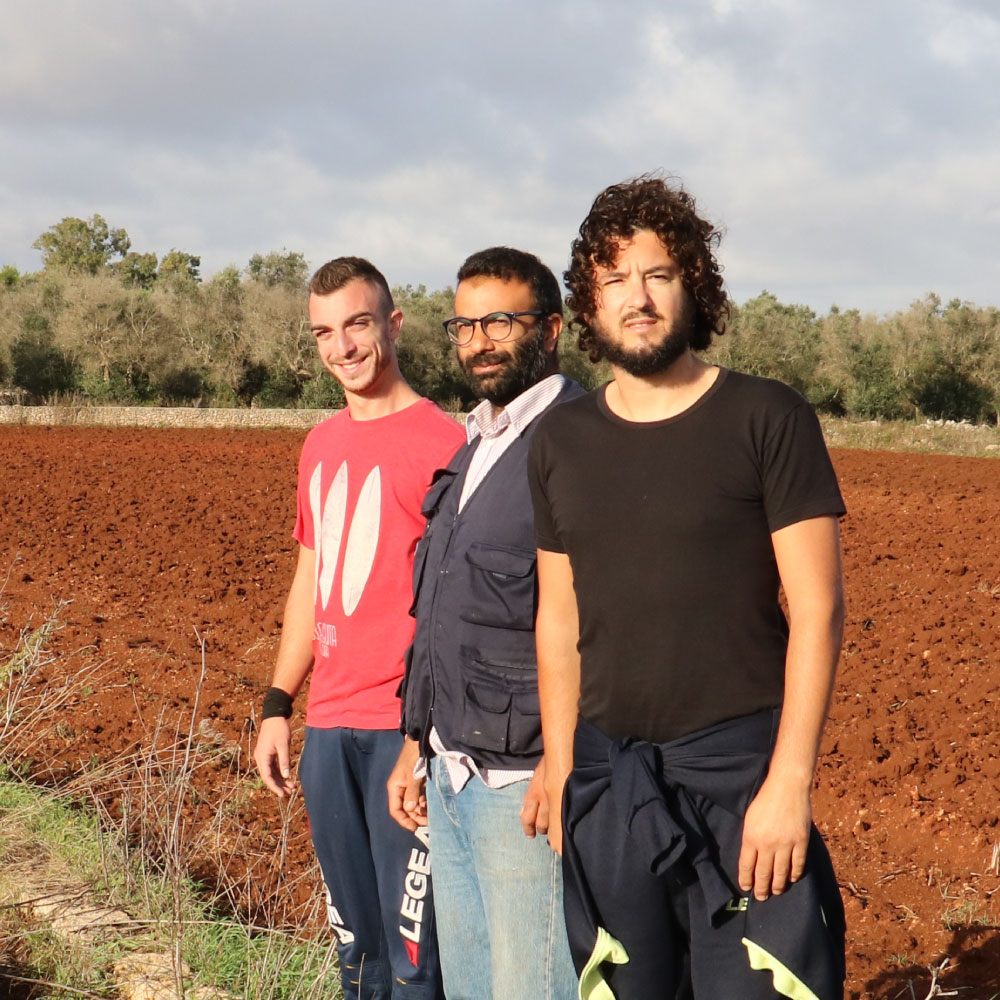 Agriculture Company
For years it has been a pioneer in the reintroduction of ancient cereals in the area, of which it is one of the "custodians" registered by the Salento Km0 network.
Among the varieties recovered, the most appreciated remains the Senatore Cappelli durum wheat, as well as Russarda, Saragolla, Strazzavisazz, Maiorca, Gentil Rosso, monococcum and dicoccum spelt and barley. These cereals are transformed into flour and semolina of the highest quality thanks to a stone mill owned by the cooperative, created with the help of fundraising, regional funding and with the commitment and solidarity of many volunteers.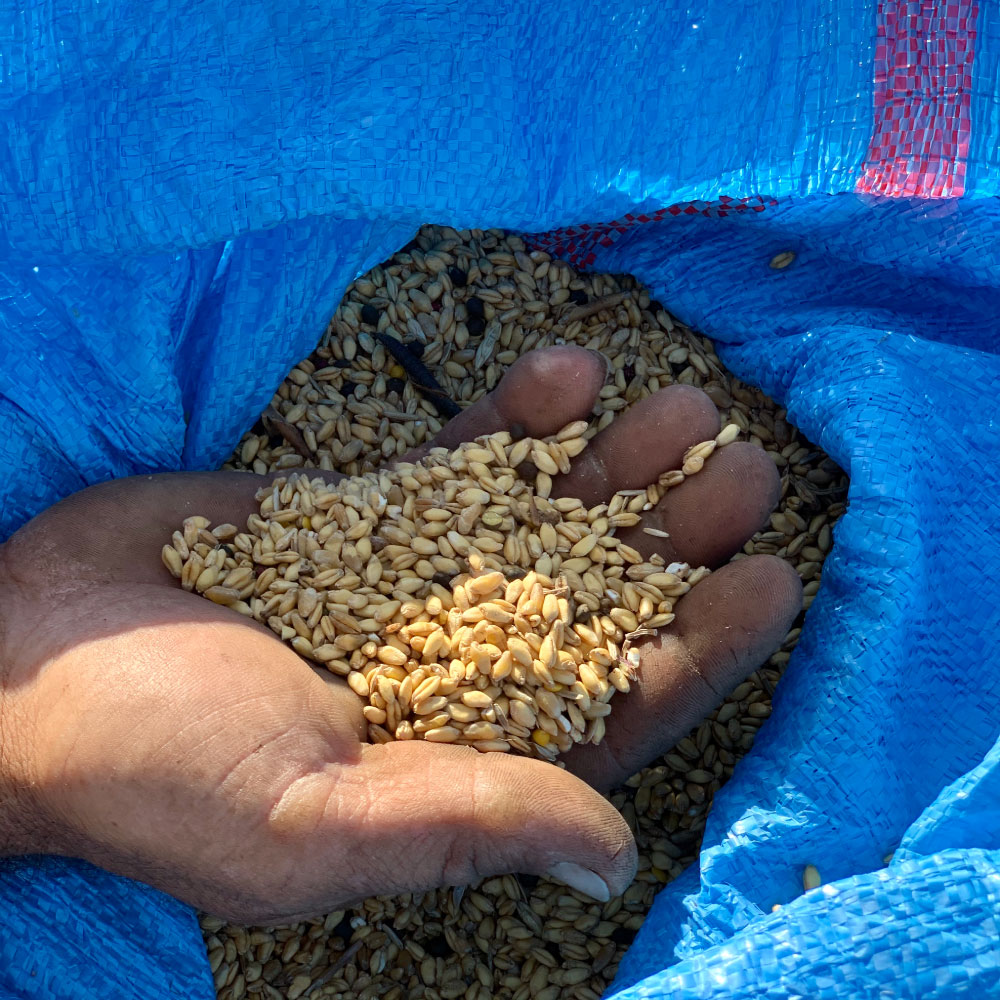 Dicoccum Spelt
Spelt is one of the first eight arable crops made by humans. It is a cereal closely related to wheat. Today it has been rediscovered thanks to its precious dietary properties and brought back by young minds and arms attentive to the healthiness of many "forgotten" crops.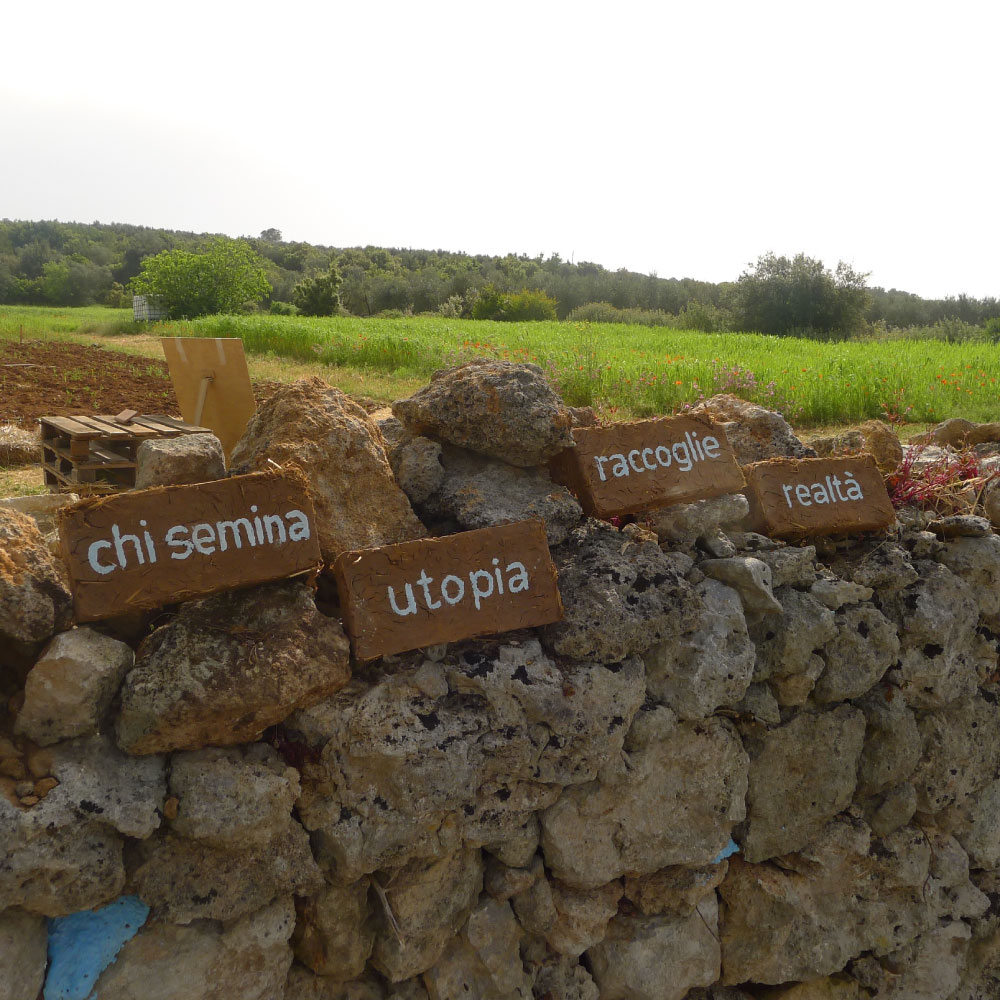 About
The Brave Ones
Let's talk about courage, that of the young members of House of Agriculture, founded in 2017 after years of volunteering in the world of natural agriculture with the Casa delle AgriCulture Tullia e Gino association in the small village of Castiglione D'Otranto. Here, on the land given free for the use by the local people, "ancient" cereals, vegetables and legumes are grown, the autochthonous seeds of which were recovered before losing forever.